Life Coaching
---
"Awareness allows for the wisdom to flow to the surface"
---
Review
"I have found the coaching with Lee to be a very valuable and rewarding experience. With a combination of insight, patience and humour, Lee has guided me through the coaching process and the use of various techniques and practical suggestions has helped me lay the foundation for implementing future choices. I am very grateful to Lee for his support over the course of our sessions and cannot recommend him enough."

For more information go to our dedicated Coaching web site
Broad-minded coaching is based on an holistic style that uses the transformational model. It's very much about using a whole person intuitive approach that's future focused with plenty of reflection and exploration.
Coaching Specialisms
Life Coaching – for Self Awareness, Development and Wellness
Coaching in the Community – For those that need support in the (3rd Sector)
Leadership Coaching and Wellness for Staff – (Small Businesses)
---
---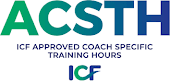 The coaching is in line with the International Coaching Federations Code of Ethics in order to maintain high standards.